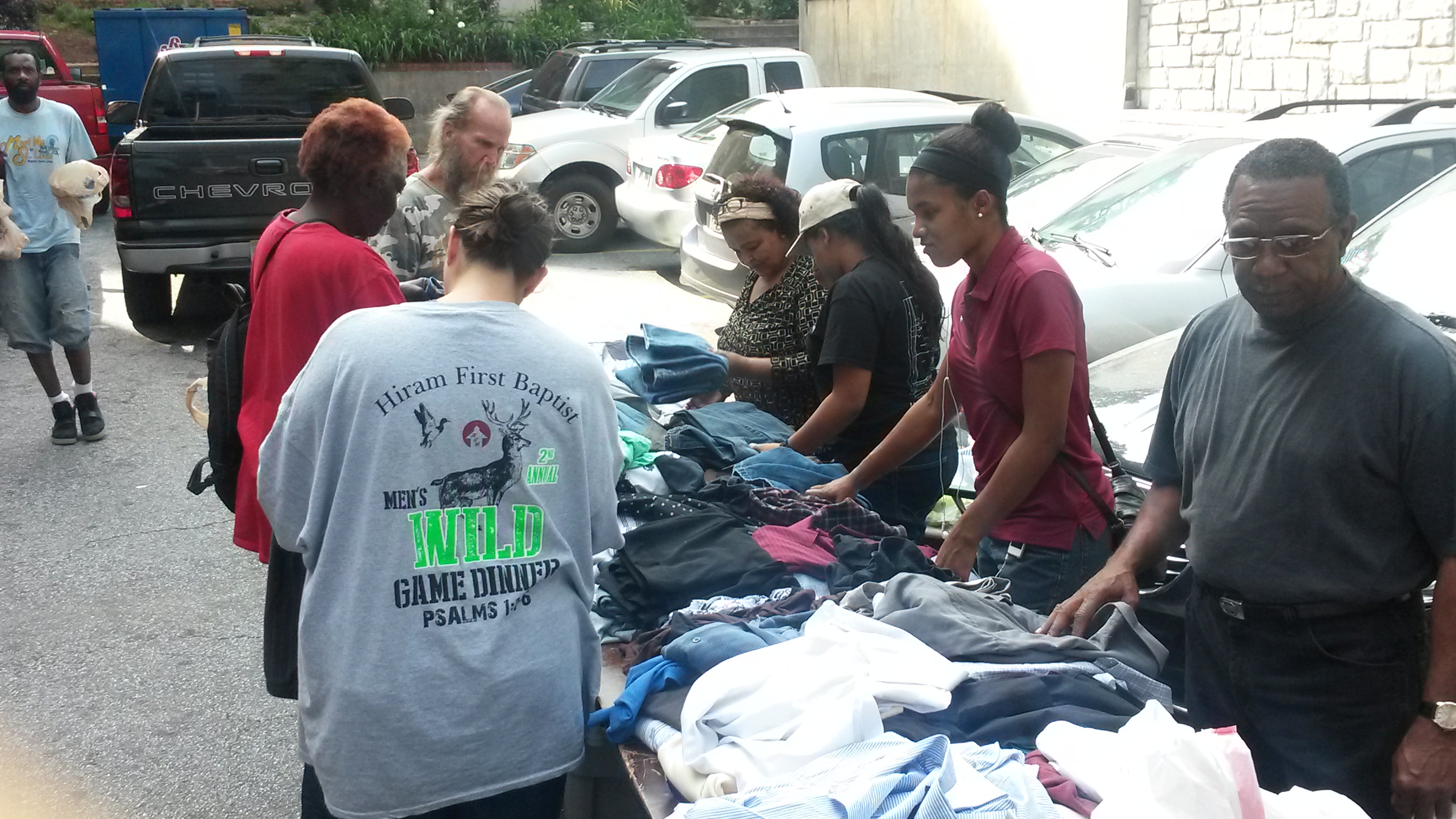 Preparing for the BIG DAY. Today, Mission of Hope is gathering and organizing goods in order to distribute to those in need. We plan to visit St. Francis Table in downtown Atlanta. There is a large population of disadvantaged individuals in the community surrounding the St. Francis church. We want to be a part of something to help improve their lives.
Our focus today is organizing our goods to give to those in need. We have hundreds of bottles of different shapes and sizes. Some bottles are being filled with lotion. Other bottles are being filled with hand sanitizer. Every bottle is being labeled with its contents as well as the Mission of Hope website and department name.
Gallon sized bags have been filled with highly necessary hygiene products. When someone is living on the streets, they may not have everyday access to a shower. In these "hygiene packs", we are providing products such as soap, shampoo, conditioner, and deodorant. There are also toothbrushes and toothpaste. To add to the hygiene products, we have created postcards to include in each bag.
The postcards include a Bible verse from Isaiah 61:3: "And provide for those who grieve in Zion—to bestow on them a crown of beauty instead of ashes, the oil of joy instead of mourning, and a garment of praise instead of a spirit of despair. They will be called oaks of righteousness, a planting of the LORD for the display of his splendor." We want to share this from God's word, that God is an ever-present help. We emphasize, in the verse, the positive effects from those works through God. We must trust in the Lord and know that the present situation is not the end. The help and aid of Mission of Hope is an example of this word from Isaiah. We are providing to those in despair and want to spread the joy of God and remind others of how good God is. Maurcia Braddy 2016
~~